I hope everybody is enjoying winter in Tokyo!
Today I want to talk about our pottery/ceramics trial class here in Shirogane Ceramics Art School.
At our studio, anybody is welcome to join our trial class. Trial classes are perfect for those of you who are in Japan for a short period of time or for those of you with no prior experience in ceramics.
You can choose from wheel throwing trial or handbuilding trial depending on what you would like to make.
Wheel throwing takes a little practice but in our trial class, instructors will help you through each step so you do not need to worry!
Let's take a look at some of our sample works of wheelthrowing and handbuilding.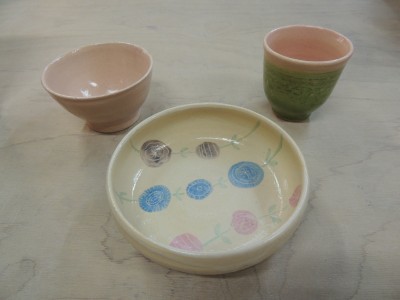 Examples of  wheel thrown pieces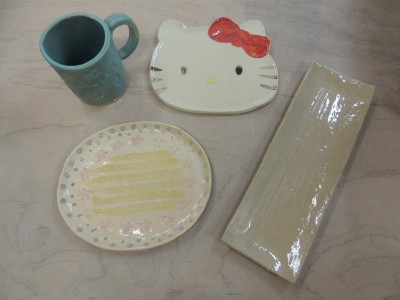 Examples of handbuilt pieces (The cat plate is the famous Hello Kitty)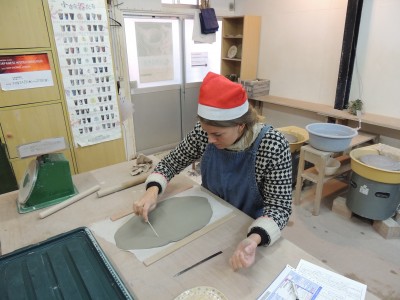 There are many people who come and make one of a kind gifts for their  friends and family 🙂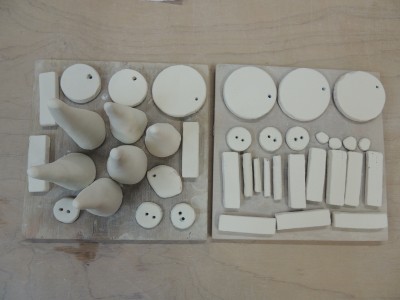 Handmade Christmas gifts ready to be glazed (coloring).
As you can see, what you make at the studio is all up to you.
If you have a master piece that you have been wanting to make, please feel free to send us an email.
If you wish to visit us for a trial class, please fill out the form below.
http://www.sirokanetougei.com/en/application.html
English classes are available on
Thursdays 10:30am-12:00pm, 2:00-3:30pm,
Sundays 10:30am-12:00pm, 2:00-3:30pm, 4:30-6:00pm, 6:00-7:30pm
Tuition: 3800 yen + Firing Fee
 Class time: 90 minutes
 Number of works: As many as you can make in 90 minutes
Size: Depending on what you want to make
If you wish to try out glazing (coloring) you can do so with additional price.
For more information please visit our website here.
Looking forward to seeing you at the studio!
Mina